Planning north India tour packages ?, Request Manual Customized Plan @ Just Rs. 50/- Only. Note :- This Amount Will Be Adjust In Your Booking
North India Tour Packages -
Top Destination
North India Tour Packages require high skilled drivers due to the high altitude area. Indian Travel Desk has its own taxi & tempo fleet, and has a separate division for cab booking, where you can book taxi only without a package, especially for north India Trip. We have high skilled drivers with over 15+ Years of experience, which ensure your North India Honeymoon Or family tour packages, to become one of the best north India tour packages, which leaves sweet memories forever in our minds.
RAJASTHAN TOURISM
Rajasthan Tourism is not only rich to their King Royalty with massive Fort and Palaces but rich in their cultural values as well. Come to Rajasthan is calling you, "Padharo Mhare Desh"....
TAJ MAHAL TOUR
Taj Mahal Tour is a part of the Golden Triangle Tour in north India, "Taj Mahal" is included in the world 7 wonders and is a declared World Heritage site by UNESCO. It is the most visited place in India.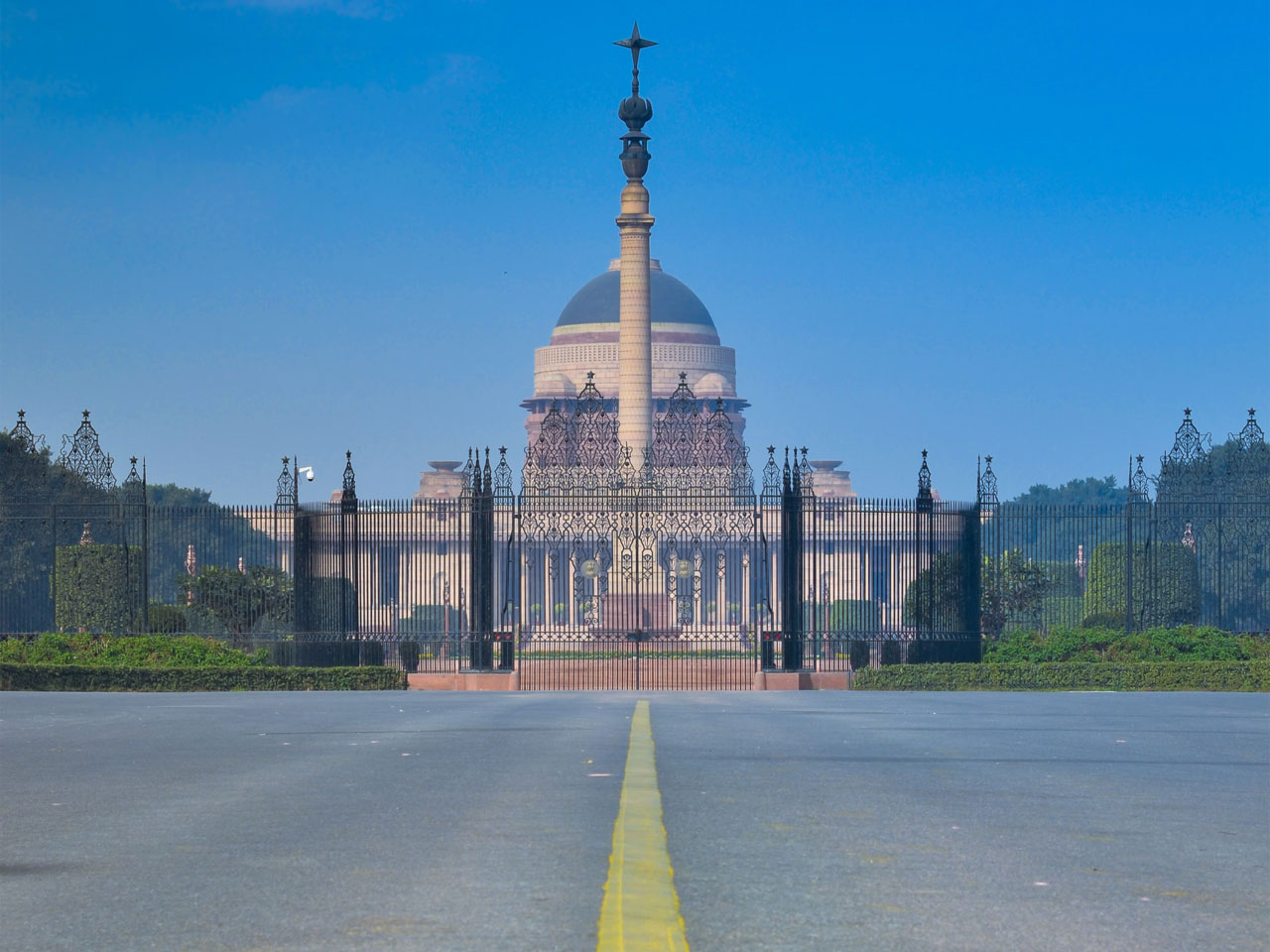 GOLDEN TRIANGLE TOUR
Golden Triangle Tour: Which makes the triangle of 3 Indian States, Agra (Uttar Pradesh), Delhi (Capital), and Jaipur (Rajasthan). This makes your experience unique and rich in Indian Heritage with cultural taste.
LEH LADAKH TOURISM
When planning for Leh Ladakh Tour Packages, you will experience an imaginary destination in the real world. Trust us; you would never have experienced a destination like Ladakh, and their courtesy hospitality makes it awesome.
KASHMIR TOURISM
Kashmir Tourism is the natural Paradise on earth. Evening Shikara ride with music in world famous Dal Lake will rejuvenate your entire day's tiredness, and the Kashmiri People's rich Hospitality indulge you with this destination. Book Kashmir Tour Package today.
HIMACHAL TOURISM
Himachal Tourism is not limited to Shimla Manali Tour Package only; there is lots of destination which still need to explore with huge tourism opportunity. Some of the destinations are - Lahaul Spiti, Keylong, Kaza, Baralacha La Pass, and much more.
UTTRAKHAND TOURISM
Uttrakhand Tourism - The real adventures destination like River Rafting, Sky Diving, Jungle Safari, etc. Uttranchal is famous for Chardham Yatra and has couples' favorite destination for Honeymoon. Explore our Uttrakhand Honeymoon tour packages in detail.
SIKKIM TOURISM
Sikkim Tourism - A Gateway to Tibet and Bhutan. Sikkim is a must-explore destination, and it's famous for their Silk Route Tourism and Darjeeling Toy Train, Gangtok, Pelling, Kalimpong, Gurudongmar Lake, Changu Lake, etc. Make it an awesome destination
BUDDHA TOURISM
Buddhist Tourist Places Circuit - A path toward your real peace of mind. If you really want to explore yourself, then never miss the finding of Buddha in Sravasti, Lumbini, Bodhgaya, and more destinations in Uttar Pradesh, Bihar & Nepal.
North India Trip -
BY * THEME *
12 reviews on
Sushant Biswas
10/08/2020
Although it's being over a 1.5 Yrs around when I was taken the services but today I am written this review just sitting in relax mood and thinking to plan again a tour for yrs 2021, The reason ITD name only came in my mind and I still remember their name just their awesome service and personalized touch given by mr Pradeep, My last trip was Rajasthan and now I am thinking for Kerala. Sushant Biswas
Traveling to Kashmir was a dream come true through Indian Travel Desk (ITD). Boarding and Lodging requirements were effectively taken care of. Spending time in valleys were good as drivers made it more memorable. Definitely, ITDcommitee is visionary and are able to customise to the requirements. Wish ITD team a grand success in 2020 Regards, Yashasvi Chandramohan
We been to rajasthan managed by Indian travel desk....thanks a lot pradeep....it was best ...all credit goes to pradeep and Mr. dayaram driver
First of all thankful to Mr Pradeep for arranging the best Rajasthan trip for us. We had planned for 8 days trip and had a beautiful experience. Right from the planning till the end Mr Pradeep was supportive, informative and helpful in each and every moment. He was just one call away to help us. Hotels he had arranged we're more than our expectations. Driver Mr Dayaram was cooperative and very humble and polite. I just can't express our beautiful journey in just a few words. All credit goes to Indian travel desk @Mr Pradeep and to the Driver Mr Dayaram. Wherever u are from one can trust blindly Indian travel desk. I would recommend ITD and here after all my trips will be through ITD. Thanx Pradeep for giving us the beautiful memories. which will be everlasting. Finally my tour ended up with lots of fun, happiness and with never ending memories. Hearts are filled with joy and sweet memories. I wish I could extend my trip for more days as ITD was giving it's best service. Now its time to leave for Mumbai and wanna plan for more trips under the guidance of Mr Pradeep..
Navnita Jayachandran
21/12/2018
vishal shintre
11/12/2018
Indian travel desk (mr.Gupata) is descent person and explained nicely about tour package and best route suggested.. Its was 8days tour package including local travel and stay+breskfast ,We enjoyed throughout the days in Rajasthan. Local vehicle driver.mr.sonu is talkative Nd sencier. Sonu tried his best to cover the maximum sites in the tour package. Lodges provided by Mr.Gupta are verygood and value for money accept Hotel ajmer inn. Food and morning break fast is fantastic.and momorable (Rajashtani dishes). We loved the Rajashani food particularly in Hotel Sky plaza,Jaisalmer and stay also good and feels like royal palace. Suppose once again planed to Rajashtan, we definatly recomend ITD and specially driver Sonu(Dharmendra)
Shivani Priyadarshini
14/07/2018
Trip was awsoawe..Pradeep is a very nice person.Hotels were too good.Food provided in hotels were good.Innova in Leh and driver was very friendly...Leh to Kargil and Kargil to Srinagar driver was not that good. It was an awesome and memorable trip.Indian travel desk is surely recommended to others.
The trip to mysore and ooty was made singularly special by the comfort and security provided by ITD. An extra thanks to Mr Chandrashekhar for entertaining our every whim and fancy. Indian Travel Desk makes the trip completely worthwhile.
Really good and homely experience.the attitude towards us was tender caring.we enjoyed the trip.thanks
** gateway to
north india **
About North India Tour Packages
About North India Holiday Plan North India wrapped in itself a vast opportunity for tourism. Whether you plan for north India honeymoon packages or north India family tour packages, north India has something for everyone. You will find a hot Rajasthan golden sand desert to snow-covered high-altitude mountain peak here.
Love and Adventure There is a vast opportunity for adventure lovers to honeymoon couples. In the north India travel plan, only you can merge your north India adventure plan of Corbett jungle safari, Rishikesh River Rafting with the world's wonder, known as a sign of love, the "Taj Mahal."
North India Hill Station When a conversation is going on, how can one forget to talk on north India hill station tours? The high-altitude mountain is the crown of India. A warm morning of mani Mahesh to cold desert Nubra valley of Ladakh will never let you stop your feet, and you can stop yourself from indulging in Lahaul And Spiti tour.
North India Temple Tour And how north India may forget our elderly; it's said that north India is a gateway of pilgrimage tours. Every Yatra start from Haridwar "Har Ki Pauri" Whether you talk about Uttarakhand Dev Bhoomi Chardham Yatra or Shri Ram's birthplace – Ayodhya Visit, whether you speak about Kailash Mansarovar Yatra Or Buddhist pilgrimage places, north India is the only door that opens all doors toward above of God.
You just need the best travel agent for north India to make your plan easy and hassle-free in a cost-effective manner. So being a trusted and government-approved travel agency in North India, "Indian Travel Desk" welcomes you to North India with open arms. "Padharo mare north India"
Top 10 Most Visited Destinations
in north india trip
Shimla Manali Tour Package -
This is one of the prefer destination for north India honeymoon tour planner as well as north india family vacation visitor.


Complete Himachal with Golden Temple Tour Package -
In north India holiday plan most of the visitor love to cover complete himachal of Shimla, Manali Dalhousie, Dharamshal, Amritsar.


Uttarakhand Tour -
Mussoorie - Corbett - Ranikhet - Kausni - Nanital and  is the best prefer destination for north india honeymoon trip planner. Apart from this Uttarakhand know as "Dev Bhoomi" also which is the gateway of Chardham Yatra and Haridwar visit. Uttarakhand is famous for adventure tour planner also for River Rafting and Hill and Jungle Trekking tour also.


Leh Ladakh Tour
This is the unique destination of north India here you will find adventure looking biker, family tour as well as famous among honeymoon couple also.


Lahaul And Spiti Tour -
The Circuit of Lahaul and spiti tour, which start from Shimla - Sangla - Nako - Kaza - Losar - Chandratal - Rohtang-La Pass - Manali, Start only after June end, rest of the route open 9 month.


Royal Rajasthn Tour -
This is the best destination for north India winter vacation destination. This destination is famous for North India family vacation, Honeymoon tour Rajasthan and foreigners also like the royalty of giant fort and palaces.


Taj Mahal Tour -
We are talking abut north India tour packages and how it can be happen that we miss out Taj Mahal Tour. This is not famous among Indian only even tourist comes from all over world to visit this UNESCO world heritage site.


Varanasi Kashi Vishwanath and  Ayodhya Yatra -
This religious place is very famous among Indian as well as foreigners also. This is the only place for attainment of salvation. And Now Shanghai Cooperation Organization decarded that  Varanasi to be first 'Cultural and Tourism Capital' of SCO.


Kashmir Tour Packages -
Its said this is the place of paradise on earth / Jannat E Kashmir. This is famous among family and honeymoon couple most. Shri Amarnath Yatra also start from Srinagar only.


Buddhist Tour Circuit -
If you are planning a Buddhist tour in India then north is the gateway to start. This circuit start from Lucknow Or Varanasi and ends at Patna, Bihar and you can cover in this curcit lot's of destination like Sarnath, Shravasti, Lumbini, Bodhgaya, Nalanda, Rajgir etc.
What is the best time for
north india trip
North India Tourist destination is mainly famous for their snow vacation tour for Honeymoon couples and adventure exploring bikers. On the other hand, North India Summer vacation is famous for Family and School Trip vacation. But north is not about the Hill Station trip only.
North India has diversified nature and weather, which make unique combinations in each weather for every type of tourist. This is the north India only where you will find the Himalayas snowcapped mountain to Jaisalmer desert. So, let's explore which weather is suitable for which kind of vacation planning.
Season of North India winter vacation (October to March) The season of greenery all around as September is the end of the Monsoon Season in north India, and this end of monsoon polish north India in green. Every Jungle, and every mountain shine in vibrant green color only. North India is famous for its vibrant festival culture and is the time of starting all cultural activities and festivals. 
This is the best time to visit the north for Honeymoon Couple. 

This is the best time to visit Rajasthan Tour for family and couples both.

This is the best time to visit Delhi Jaipur Agra Taj Mahal Tour.

This is the best time to visit for a live snowfall lover and snow adventure-looking people. 

This is the best time to Pilgrimage Yatra like Varanasi, Ayodhya, Buddhist Circuit.
In North India, it is monsoon season (August to September) From mid-July to the end of September is mainly north India's high rainy season. Anyone planning to visit the North Indian mountain region at this time should avoid it due to heavy rain and landslides happening in this region. However, In Hinduism, this is a very auspicious time as the Month of "Sawan" falls during this time only, and this is the season for "Kawad Yatra" and Amarnath Yatra.
However, it's not a suitable time to visit north India most of the region, but one can plan for plain areas like Delhi Agra Jaipur golden triangle trip. Delhi Local Sightseeing trip and Yoga Center for excelling rancid oil from the body and rejuvenate the body with new energy via traditional sweating therapy.
Summer Vacation Season in North India (April to July) At this time, the "Sun" is at its peak, and not only in the north India but even complete India is experiencing the hot waves in this time. Due to the high temperature, most schools and colleges declare a summer holiday during this time. As north India is the only place where you can find the snow-capped mountain even in this scorching summer, So most of the family plan to vacation in north India Hill station only. At this time, most of the Hill station Hotels be sold out, and it has become very hard to find a good quality hotel. So, it's advisable always to keep your booking in advance only. 
1. This is the best time for a family vacation in the north Indian hills.
2. This is the best time for School Trip
3. This is the best time for a corporate staff trip.
NORTH INDIA TOUR PACKAGES
FROM DIFFERENT CITY
Either you are planning for Himachal tour packages, Uttaranchal tour packages, Ladakh tour packages, Kashmir tour packages, Rajasthan tour packages, or even a golden triangle tour plan.
You will find that Delhi is the only city to start from.But being your best travel agent in north India. We also have some special deals for some prominent cities only.
To know your exclusive deals, you can click on the below-given links and contact us to know your exclusive deals and discount. We promise to deliver you the best north India package deals with the flight ticket.
taxi service in delhi
FOR NORTH INDIA TRIP
SEDAN CAR
Taxi service in Delhi for all north India trip
Sedan T.axi Price - INR 12 / KM
Per Day Average (Min) - 300 KM
Toll Tax, Parking, Driver Bata, State Tax - Direct payable as per actual.
SUV - INNOVA
Delhi cab service for all north India trip
Innova T.axi Price - INR 16 / KM
Per Day Average (Min) - 300 KM
Toll Tax, Parking, Driver Bata, State Tax - Direct payable as per actual.
SUV - CRYSTA
Cab booking in Delhi - All north India trip
Crysta T.axi Price - INR 18 / KM
Per Day Average (Min) - 300 KM
Toll Tax, Parking, Driver Bata, State Tax - Direct payable as per actual.
TEMPO TRAVELER
Tempo Traveller on rent in Delhi
Tempo Traveller Price - INR 22 / KM
Per Day Average (Min) - 300 KM
Toll Tax, Parking, Driver Bata, State Tax - Direct payable as per actual.
FREQUENTLY ASKED
QUESTION